Open Access
Subscription Access
SYNTHESIS AND ANTIOXIDANT ACTIVITY OF SOME NEW N-ALKYLATED PYRAZOLE-CONTAINING BENZIMIDAZOLES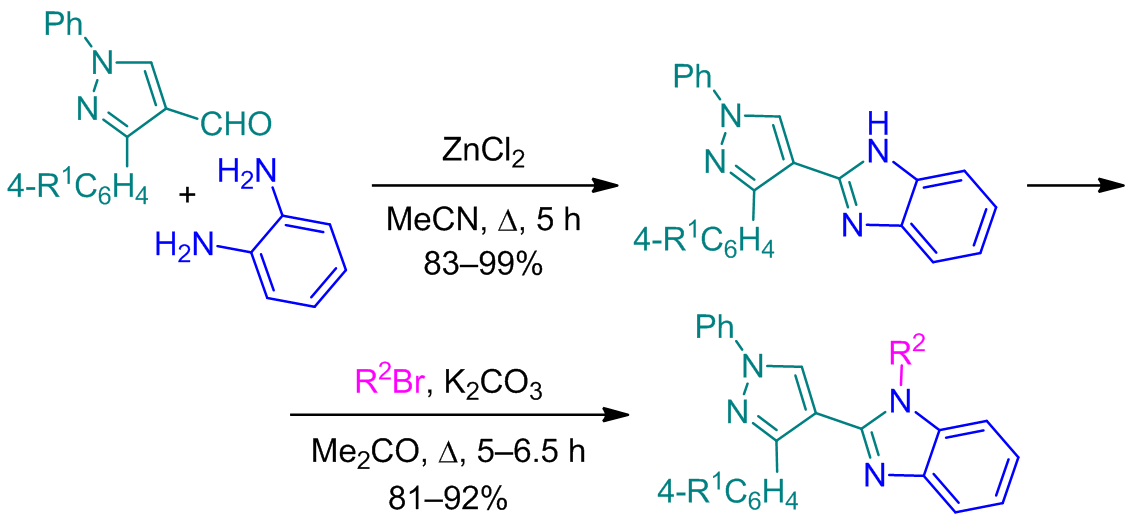 Abstract
A series of new N-substituted pyrazole-containing benzimidazoles was synthesized starting from 1,2-diaminobenzene and pyrazole-
4-carbaldehyde in good yield. Antioxidant activity of all title compounds was assessed using 2,2-diphenyl-1-picrylhydrazyl and
hydrogen peroxide assays. Some of the synthesized compounds having benzyl substituent at the imidazole nitrogen exhibited good
activity in both assays.
Keywords
benzimidazole; 2,2-diphenyl-1-picrylhydrazyl; hydrogen peroxide; pyrazole; zinc chloride; antioxidant activity
Full Text:
PDF
Supplementary File(s):
Supporting information (743KB)
Latvian Institute of Organic Synthesis - Aizkraukles iela, 21, Riga, LV-1006, Latvia - hgs@osi.lv