Open Access
Subscription Access
REGIO- AND STEREOSELECTIVE 1,3-DIPOLAR CYCLOADDITION REACTIONS BETWEEN ARYLIDENEACETONES AND STABILIZED AZOMETHINE YLIDES OBTAINED FROM NINHYDRIN AND INDENOQUINOXALINONES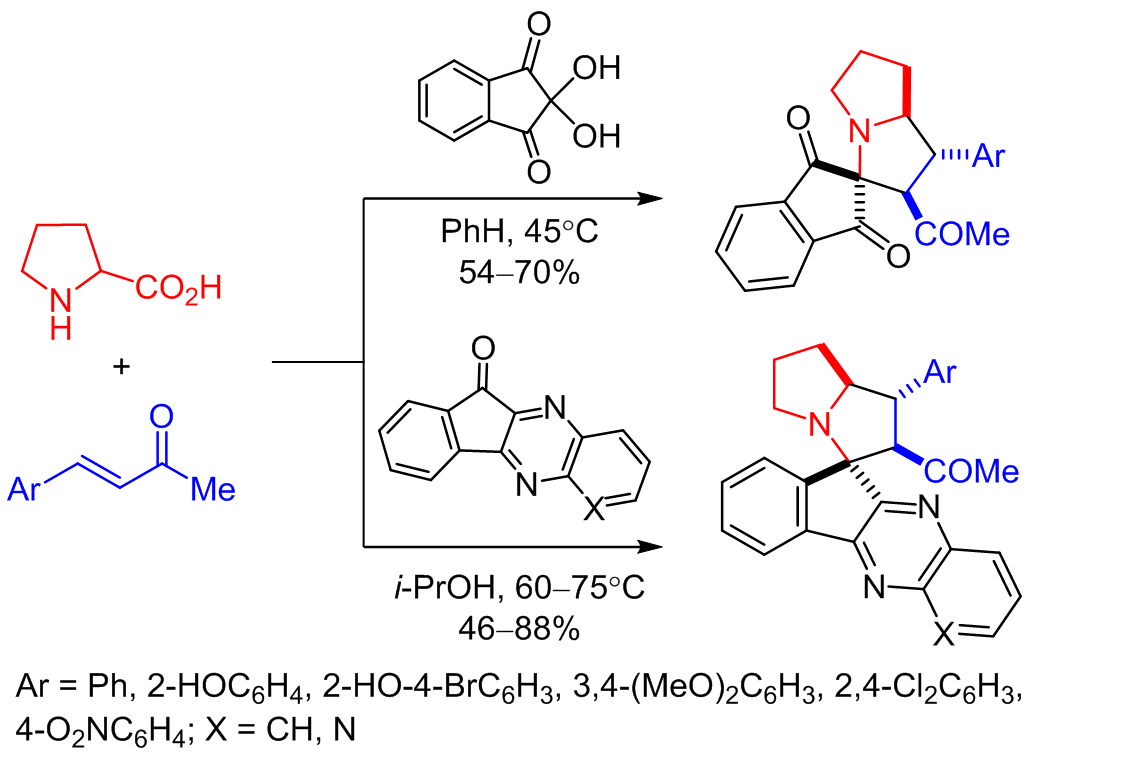 Abstract
Stabilized azomethine ylides, generated in situ from proline/sarcosine and ninhydrin or indenoquinoxalinones, underwent 1,3-dipolar
cycloaddition at the activated double bond of arylideneacetones, leading predominantly to endo-spiro adducts. These products formed as
a result of addition between the less substituted carbon atom of azomethine ylide and the most electrophilic site of the dipolarophile.
Keywords
arylideneacetones, spiropyrrolidines, spiropyrrolizidines, stabilized azomethine ylides, 1,3-dipolar cycloaddition.
Full Text:
PDF (Russian)

Supplementary File(s):
None
Latvian Institute of Organic Synthesis - Aizkraukles iela, 21, Riga, LV-1006, Latvia - hgs@osi.lv