Open Access
Subscription Access
PHOTO- AND IONOCHROMIC INDOLYL(THIENYL)MALEIMIDES CONTAINING NAPHTHALIMIDE LINKERS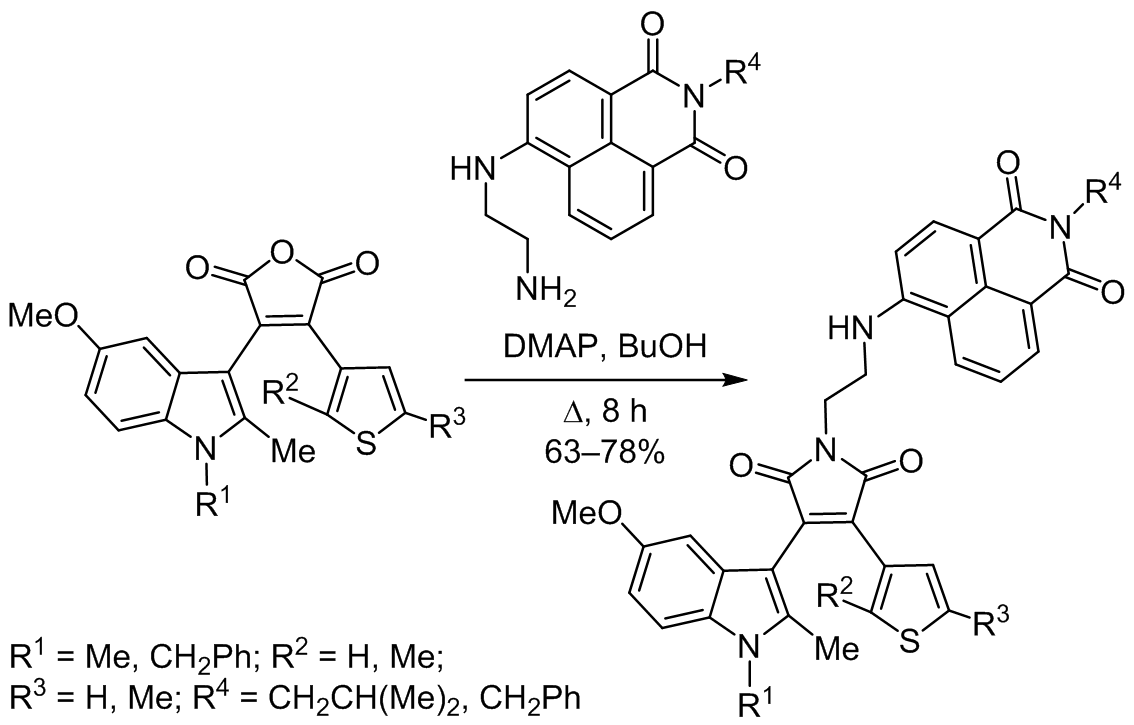 Abstract
Newly synthesized indolyl(thienyl)maleimides containing naphthalimide linkers were found to exhibit weak fluorescence due to PET effect. Irradiation at 436 nm wavelength led to the formation of their cyclic isomers. The obtained compounds showed the properties of chromogenic and fluorogenic  chemosensors for F– ions.
Authors: Karina S. Tikhomirova*, Vitaly A. Podshibyakin, Evgenii N. Shepelenko, Yurii V. Revinskii, Alexander D. Dubonosov, Vladimir A. Bren
Keywords
indole, maleimides, naphthalimides, thiophene, fluorescence, ionochromism, photochromism.
Full Text:
PDF (Russian)

Supplementary File(s):
None
Latvian Institute of Organic Synthesis - Aizkraukles iela, 21, Riga, LV-1006, Latvia - hgs@osi.lv