Open Access
Subscription Access
FLUORINATED TETRAKETONE DERIVATIVES OF N-SUBSTITUTED CARBAZOLES AND THEIR EU(III) COMPLEXES FOR FLUORESCENCE IMMUNOASSAY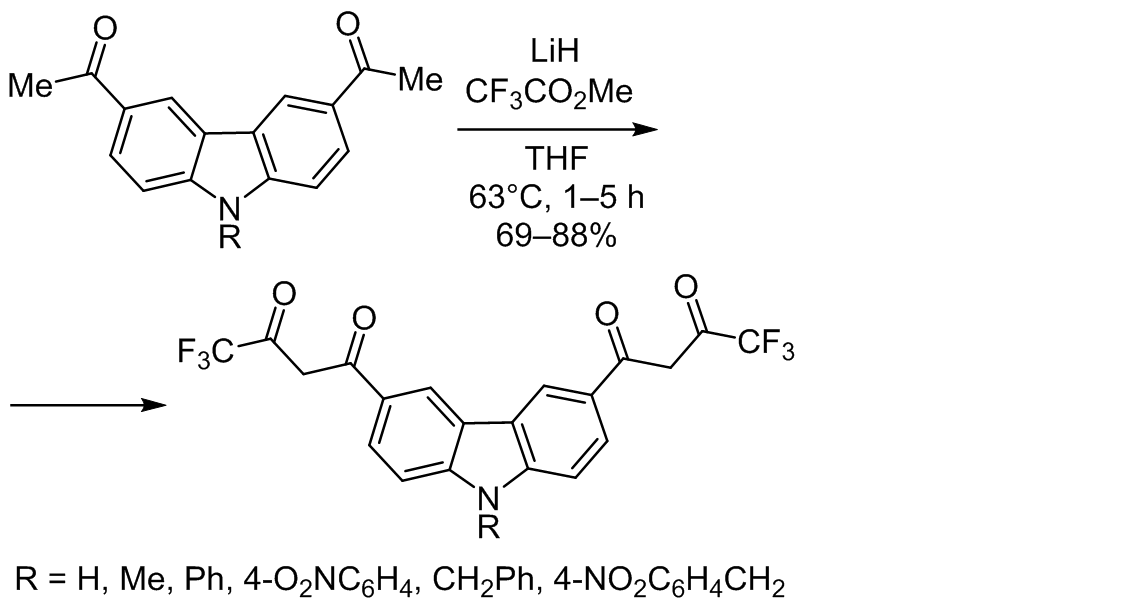 Abstract
New fluorinated tetraketone derivatives of N-substituted carbazoles were synthesized and tested as ligands for fluorescence immunoassay. The spectral properties of the obtained heterocyclic tetraketones and their Eu(III) complexes were studied. The complexes showed longwave absorption at 360–380 nm, high extinction coefficient values, long lifetime of excited states, and intense luminescence, allowing to consider the use of such lanthanide complexes in immunofluorescence analysis.
Authors:
Dmitriy E. Pugachov, Tatiana S. Kostryukova, Georgy V. Zatonsky, Sergey Z. Vatsadze, Nikolai V. Vasil'ev
Keywords
carbazole derivatives; europium; fluorinated β-diketones; tetraketones; immunofluorescence analysis; luminescence.
Full Text:
PDF (Russian)

Supplementary File(s):
None
Latvian Institute of Organic Synthesis - Aizkraukles iela, 21, Riga, LV-1006, Latvia - hgs@osi.lv