Open Access
Subscription Access
A NEW SYNTHESIS METHOD OF N-SUBSTITUTED SPIRO TERPENE AZA-DIPEROXIDES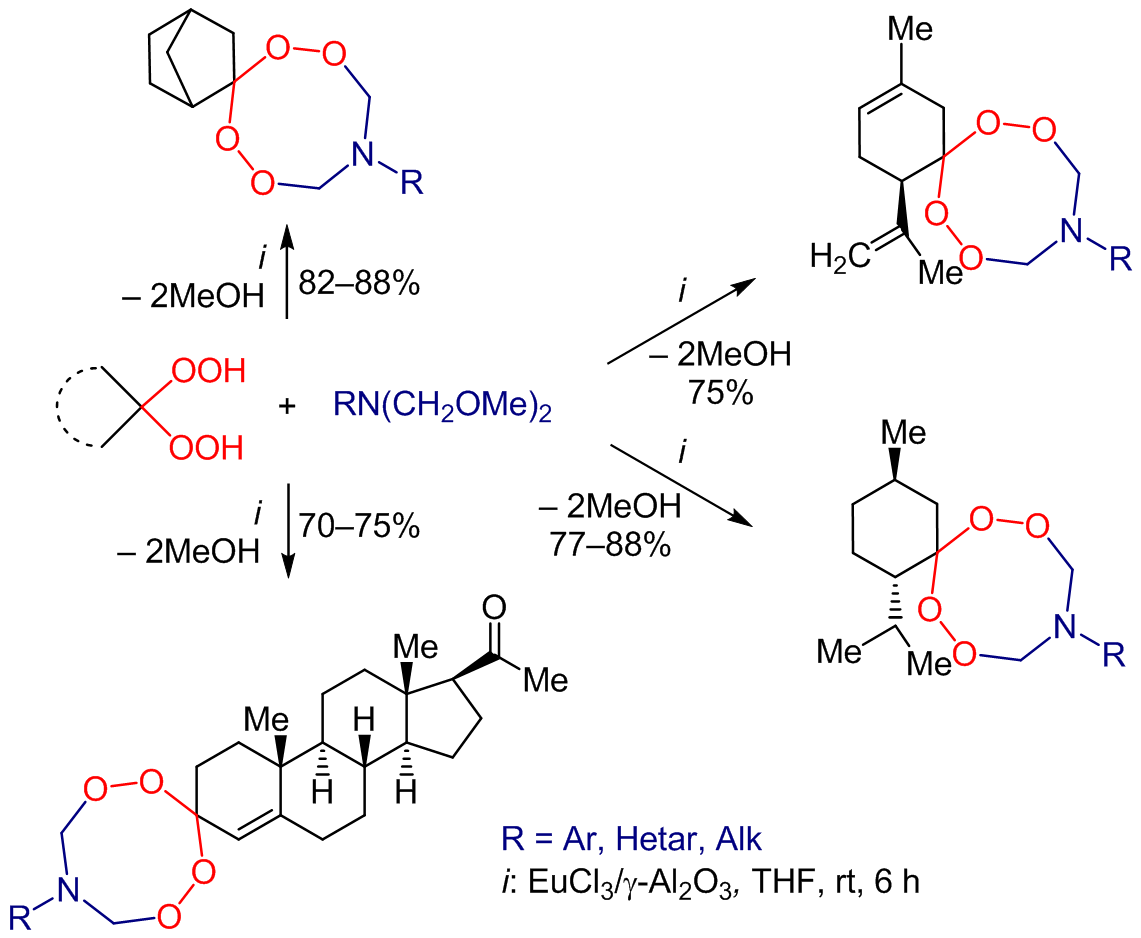 Abstract
An efficient method has been developed for the synthesis of new spiro terpene aza-diperoxides by heterocyclization of bishydroperoxides
with N-aryl-N,N-bis(methoxymethyl)amines in the presence of EuCl3/γ-Al2O3 as a catalyst. The assignment of signals in the NMR spectra of the synthesized compounds was performed taking into account the dynamics of the conformation of the tetraoxazocane ring with two rigid peroxide bonds. Structures of some aza-diperoxides were determined by X-ray structural analysis.
Keywords
aza-diperoxides; terpenes; catalysis; conformation; heterocyclization.
Full Text:
PDF (Russian)

Supplementary File(s):
supplementary info (2MB)
Latvian Institute of Organic Synthesis - Aizkraukles iela, 21, Riga, LV-1006, Latvia - hgs@osi.lv