Open Access
Subscription Access
GREEN SYNTHETIC APPROACH TOWARD NEW CHROMENO[4,3-b]QUINOLINE AND CHROMENO[4,3-b]PYRIDINE DERIVATIVES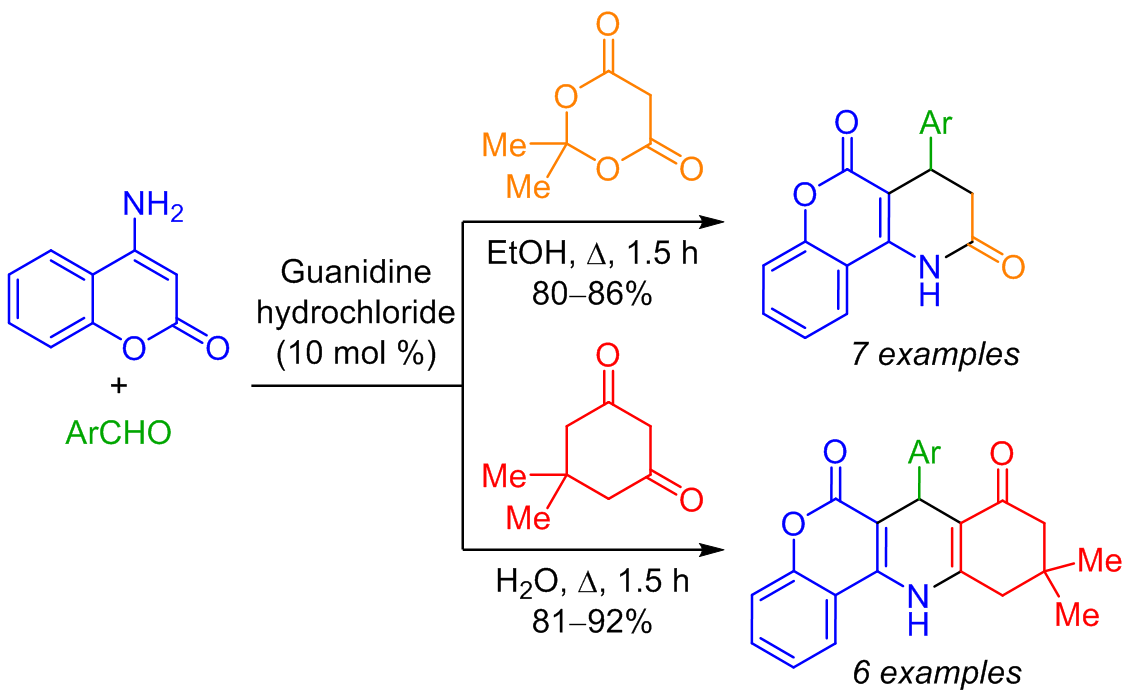 Abstract
A facile, convenient, and efficient synthesis of new chromeno[4,3-b]quinoline and chromeno[4,3-b]pyridine derivatives has been accomplished via one-pot three-component reaction of 4-aminocoumarin, 1,3-dicarbonyl compounds (dimedone and Meldrum's acid), and substituted aromatic aldehydes in H2O or EtOH under reflux conditions using 10 mol % of guanidine hydrochloride as organocatalyst. Formation of products proceeds through tandem Knoevenagel and Michael reactions, followed by concomitant cyclization and dehydration or
decarboxylation. A wide range of aromatic aldehydes were tolerated by the developed protocol. The advantages of this environmentally friendly synthetic approach are short reaction times, high atom economy, operational simplicity, application of readily available catalyst, high yields of products, simple workup procedure, and possibility to purify products by recrystallization.
Keywords
4-aminocoumarin; chromeno[4,3-b]pyridine; chromeno[4,3-b]quinoline; guanidine hydrochloride.
Full Text:
PDF
Supplementary File(s):
supplementary info (3MB)
Latvian Institute of Organic Synthesis - Aizkraukles iela, 21, Riga, LV-1006, Latvia - hgs@osi.lv