Open Access
Subscription Access
PROPYLPHOSPHONIC ANHYDRIDE (T3P®)-MEDIATED THREE-COMPONENT SYNTHESIS OF HEXAHYDRODIBENZO[b,e][1,4]DIAZEPIN-1-ONE DERIVATIVES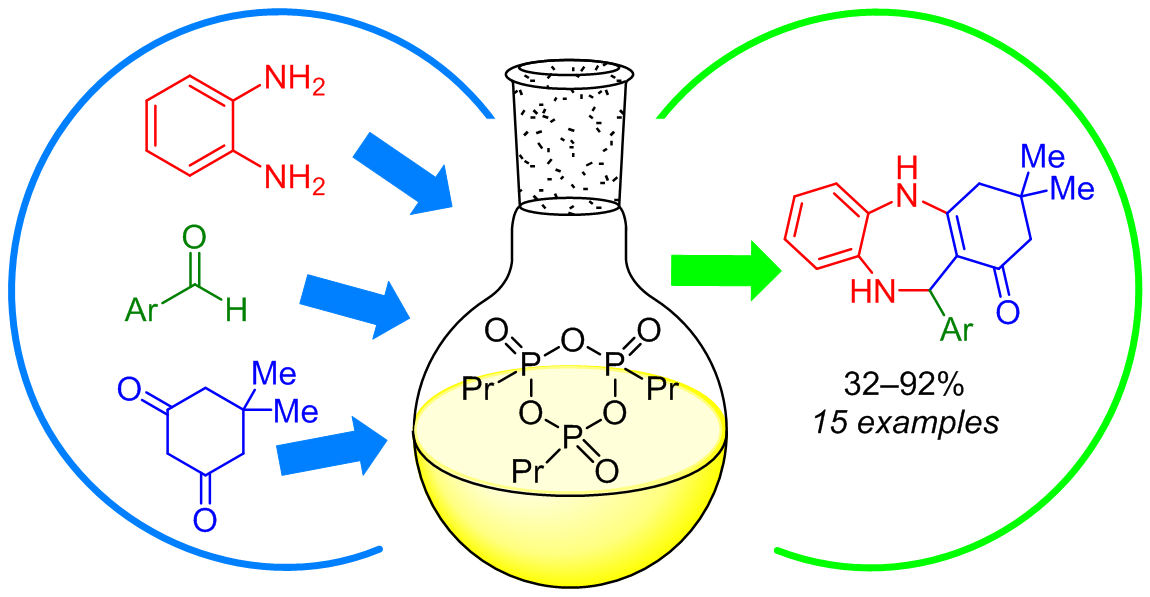 Abstract
In this work, the novel approach via propylphosphonic anhydride (T3P®)-promoted synthesis of 1,5-benzodiazepines from o-phenylenediamine,
5,5-dimethylcyclohexane-1,3-dione (dimedone), and aromatic aldehydes has been studied. The reaction conditions were optimized and the scope of the reaction was extended to various aromatic aldehydes. The synthesized compounds were obtained in reasonable to good yields.
Keywords
1,5-benzodiazepines; nitrogen heterocycles; propylphosphonic anhydride (T3P®); three-component synthesis.
Full Text:
PDF
Supplementary File(s):
Supplementary material (8MB)
Latvian Institute of Organic Synthesis - Aizkraukles iela, 21, Riga, LV-1006, Latvia - hgs@osi.lv