Open Access
Subscription Access
GREEN SYNTHESIS OF NEW SULFANYL DERIVATIVES OF AMPYRONE AND PREDICTION OF THEIR ANTI-INFLAMMATORY ACTIVITY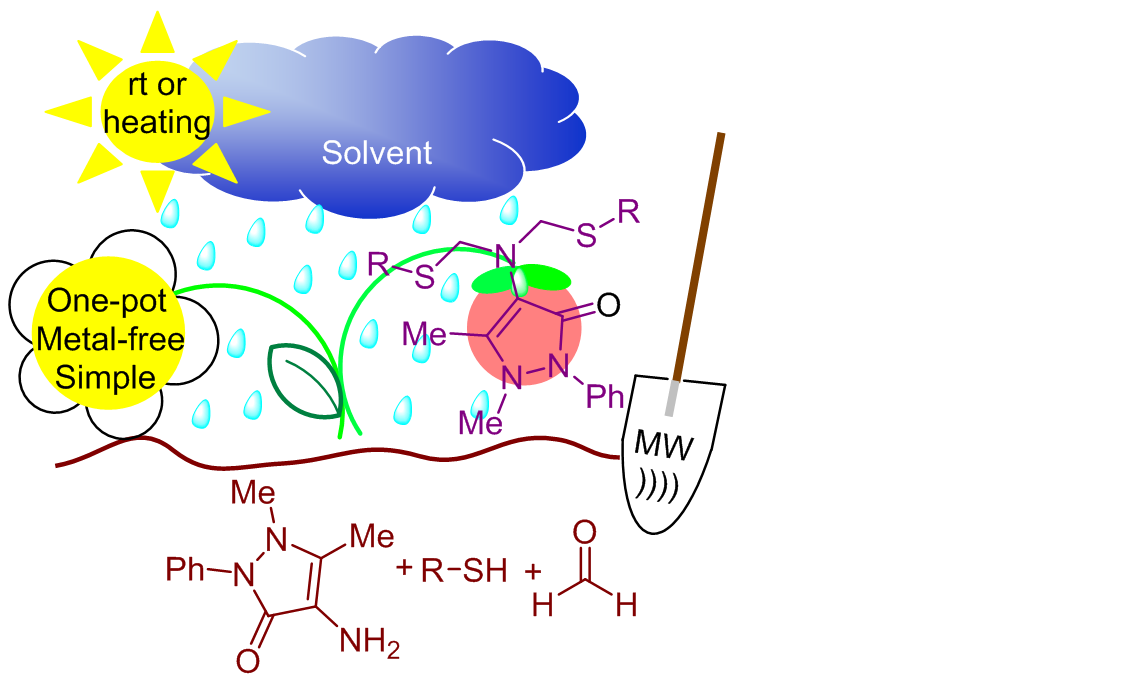 Abstract
A selective method was developed for the synthesis of acyclic sulfanyl derivatives of ampyrone by thiomethylation reaction of 4-amino-
2,3-dimethyl-1-phenyl-3-pyrazolin-5-one with formaldehyde and thiols in aqueous medium under various conditions (room temperature, 80°C, ultrasonication or microwave irradiation). A series of the synthesized sulfanyl derivatives of ampyrone were characterized with regard to their anti-inflammatory activity by molecular docking method using the AutoDock 4.2 and AutoDock Vina software. The steric complementarity with the active sites of cyclooxygenase isoforms (COX-1 and COX-2) was explored.
Keywords
sulfanyl-substituted ampyrones; anti-inflammatory activity prediction; green chemistry; molecular docking; multicomponent reactions.
Full Text:
PDF (Russian)

Supplementary File(s):
Supplementary Info (834KB)
Latvian Institute of Organic Synthesis - Aizkraukles iela, 21, Riga, LV-1006, Latvia - hgs@osi.lv