Open Access
Subscription Access
GREEN SYNTHETIC STRATEGIES TOWARD THIAZOLES: A SUSTAINABLE APPROACH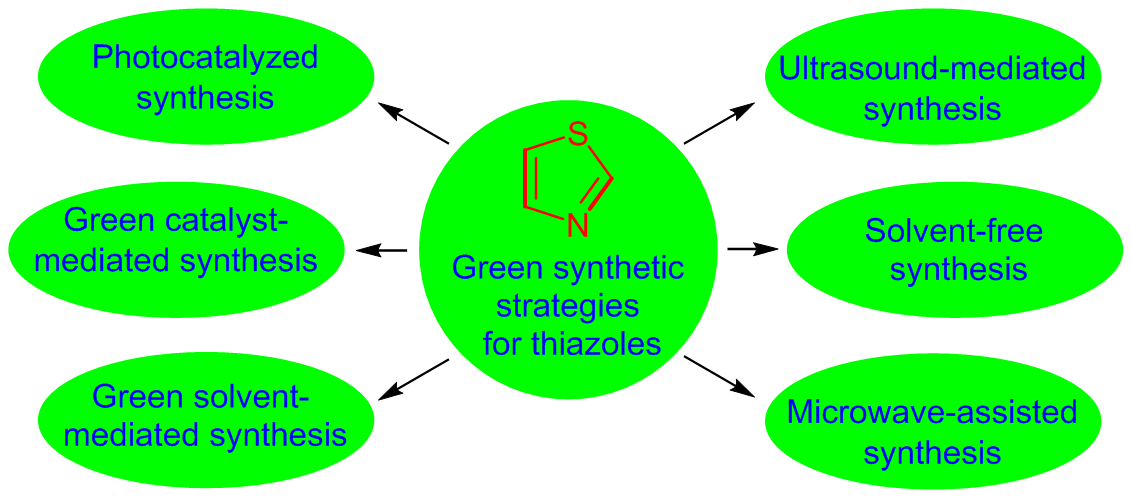 Abstract
In current era of environmental crisis, green chemistry has regained a significant role in overcoming the harmful consequences of conventional chemistry in every aspect. Green chemistry approaches like use of green solvents, green catalysts, green reagents, phasetransfer catalysts, solid support synthesis, and microwave irradiation-based synthesis provide an environmentally friendly and safe platform for the pilot and bulk synthesis of various heterocyclic compounds. Many pharmaceutical companies and researchers have showed their interest toward greener approaches for the development of medicinal products, as they minimize the production of waste and costs of the synthetic process. Accordingly, researchers continuously make attempts to incorporate these strategies for the synthesis of sulfur-containing heterocyclic compounds such as thiazoles, thiazolidines, and benzothiazoles, etc. The present review compiles
various green synthetic approaches including use of green solvents, catalysts, solid support synthesis, microwave irradiation- and ultrasonication-mediated processes, for the synthesis of thiazoles and their derivatives.
Keywords
thiazole; green catalysts; green chemistry; green solvents; green synthetic strategies.
Full Text:
PDF
Supplementary File(s):
None
Latvian Institute of Organic Synthesis - Aizkraukles iela, 21, Riga, LV-1006, Latvia - hgs@osi.lv