Open Access
Subscription Access
PREPARATIVE SCALE SYNTHESIS OF FUNCTIONALIZED BIOXAZOLE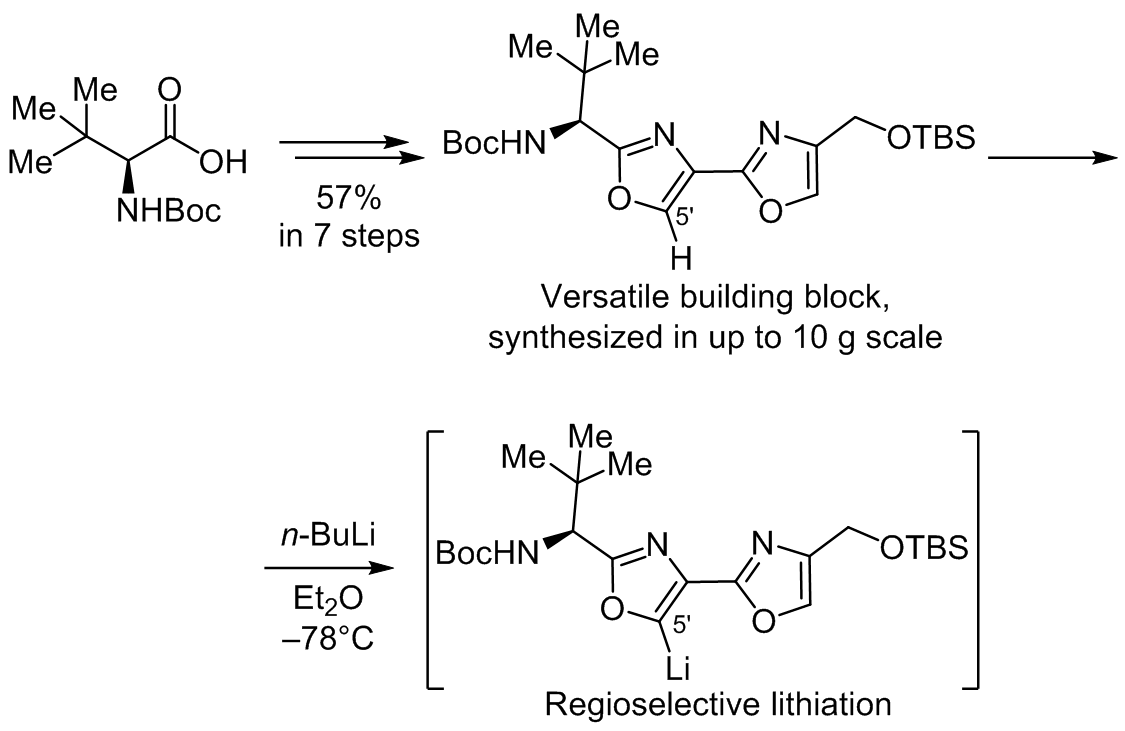 Abstract
Seven-step preparative scale synthesis of chiral, enantiomerically pure 2'-aminomethyl-2,4'-bioxazole has been accomplished from L-tert-Leu.
The 2,4'-bioxazole subunit can be functionalized at position C-5' by a regioselective lithiation, followed by the reaction with a suitable electrophile. The C-5'-lithium intermediate can be also transmetalated into organozinc species and used in Pd-catalyzed Negishi cross coupling.
Keywords
bioxazole; diazonamide A; regioselective lithiation; transmetalation.
Full Text:
PDF
Supplementary File(s):
None
Latvian Institute of Organic Synthesis - Aizkraukles iela, 21, Riga, LV-1006, Latvia - hgs@osi.lv