Open Access
Subscription Access
CONSTRUCTION AND CHARACTERIZATION OF 3,7-DICHLORO-N-(2,6-DIETHYLPHENYL)-N-(2-PROPOXYETHYL)QUINOLONE-8-CARBOXAMIDE: A POTENTIAL NOVEL PESTICIDE COMPOUND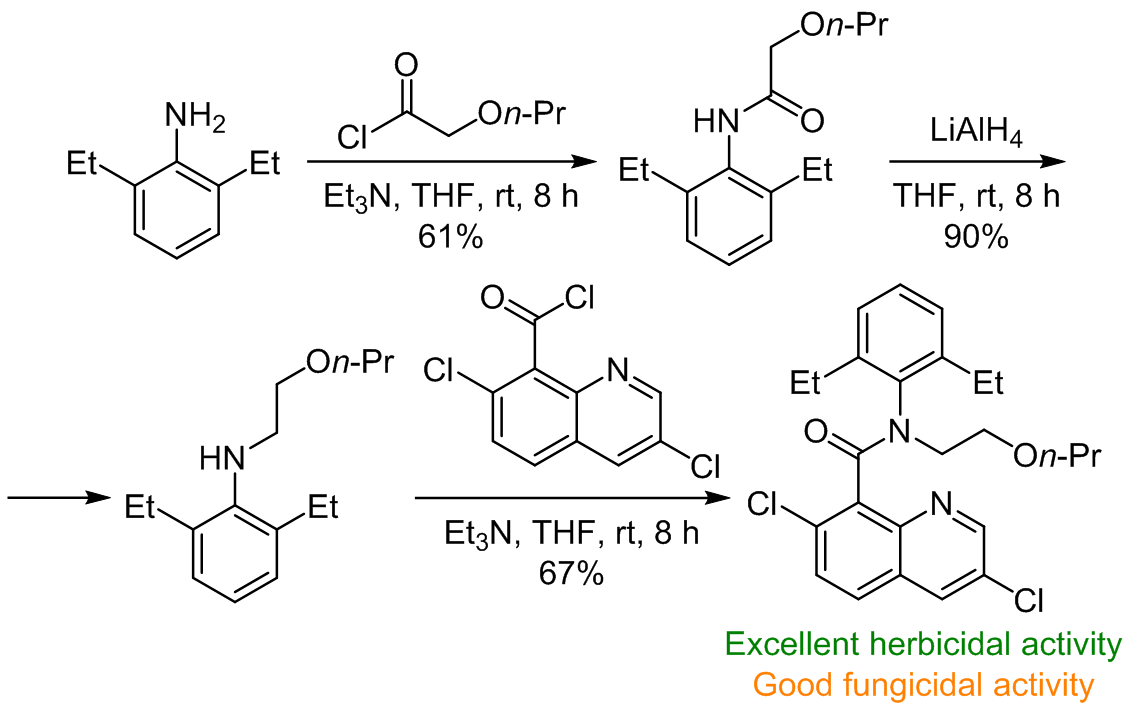 Abstract
A novel compound, 3,7-dichloro-N-(2,6-diethylphenyl)-N-(2- propoxyethyl)quinoline-8-carboxamide was synthesized by splicing together a chloro-substituted quinoline moiety found in quinclorac (a selective herbicide) and a substituted amide moiety found in pretilachlor (another selective herbicide) using the active substructure splicing method. The chemical structure of this compound was characterized by 1H, 13C NMR, FTIR, high-resolution mass spectra and X-ray diffraction analysis. Pesticide potency (herbicidal and fungicidal activity) of this compound was evaluated. This compound displayed excellent control efficiency against Echinochloa crusgalli
and also showed good fungicidal in vitro activity against Phytophthora capsici, Phytophthora sojae, and Phytophthora infestans.
Keywords
pretilachlor; quinclorac; active substructure splicing; fungicidal activity; herbicide activity.
Full Text:
PDF
Supplementary File(s):
Supplementary information (560KB)
Latvian Institute of Organic Synthesis - Aizkraukles iela, 21, Riga, LV-1006, Latvia - hgs@osi.lv