Open Access
Subscription Access
QUADRUPLE BOND FORMING MULTICOMPONENT APPROACH TO 5-(3-CHROMENYL)-5H-CHROMENO[2,3-b]PYRIDINES AND ITS INTERACTION WITH THE NEUROPEPTIDE Y1 RECEPTOR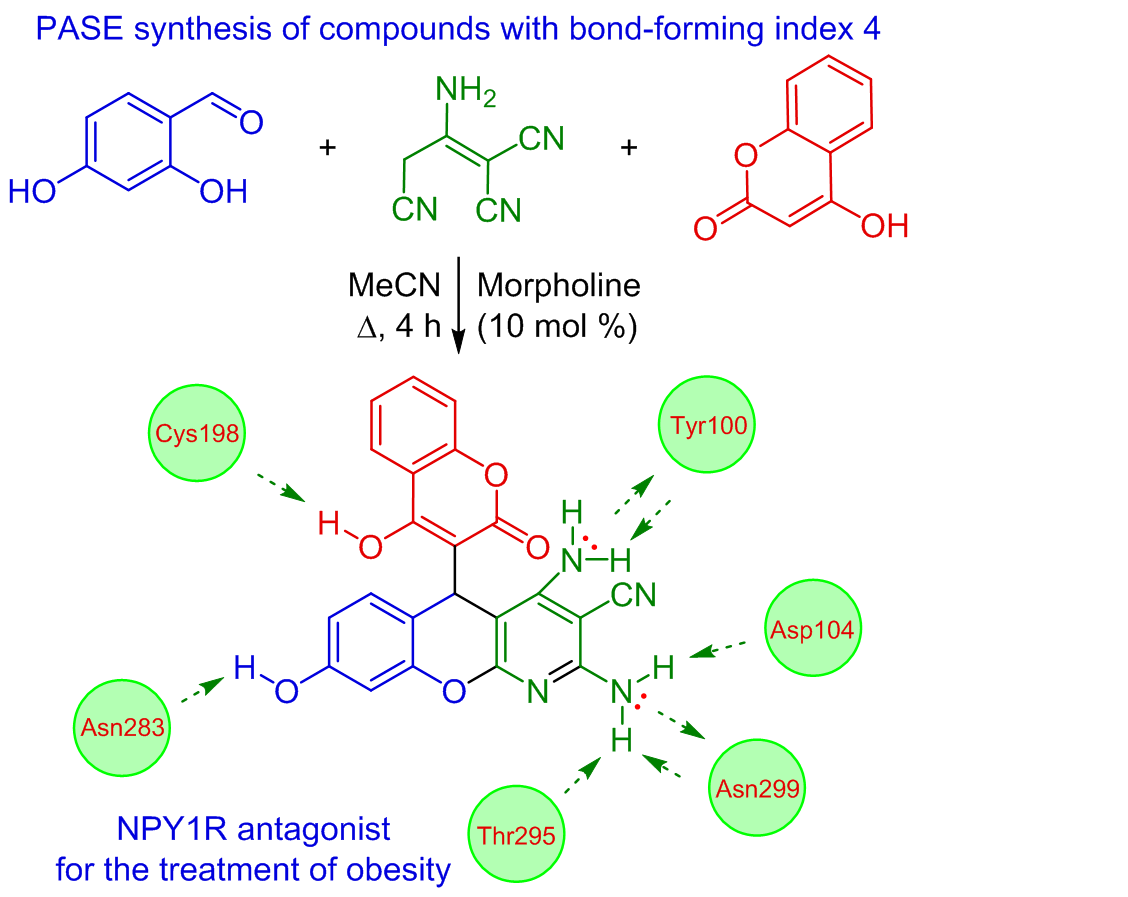 Abstract
Multicomponent reactions employ three or more reactants to obtain heterocycles containing fragments of all starting materials in a onepot
process. All new bonds are formed at once, hence multicomponent reactions are characterized by high bond-forming index. A new multicomponent, one-pot reaction yielding previously unknown 5-(4-hydroxy-2-oxo-2H-chromen-3-yl)-5H-chromeno[2,3-b]pyridines in 52–94% yield has been found. This multicomponent approach allows to construct four new bonds to synthesize some 5H-chromeno[2,3-b]pyridines under mild conditions. Molecular docking and dynamics studies of the synthesized structures were carried out to identify their interaction with the binding pocket of the neuropeptide Y1 receptor.
Keywords
chromeno[2,3-b]pyridines; heterocycles; molecular docking; molecular dynamics; multicomponent reactions.
Full Text:
PDF
Supplementary File(s):
supplementary info (1MB) Video file of protein ligand interaction (2MB)
Latvian Institute of Organic Synthesis - Aizkraukles iela, 21, Riga, LV-1006, Latvia - hgs@osi.lv