Open Access
Subscription Access
SYNTHESIS OF ALKALOID SINOMENINE DERIVATIVES CONTAINING A PYRIMIDINE SUBSTITUENT IN RING A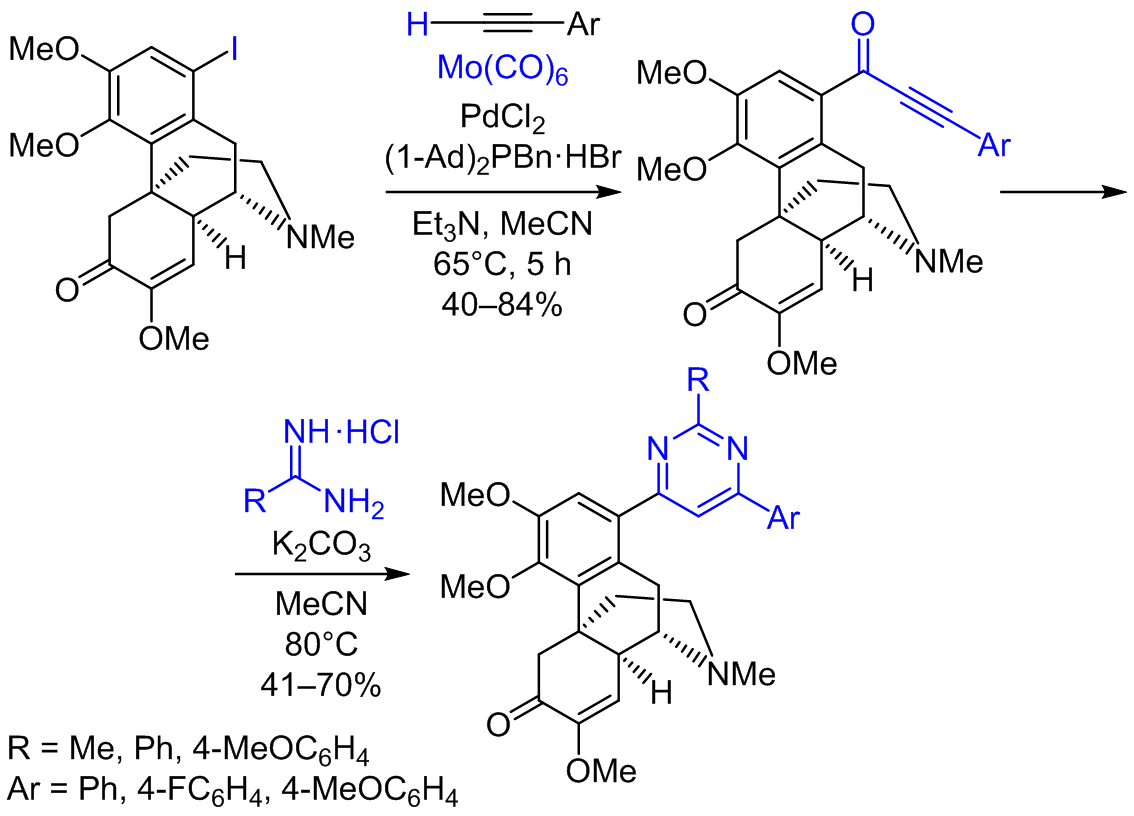 Abstract
The alkaloid 4-O-methylsinomenine was modified by introducing pyrimidine substituents at the C-1 position of the backbone. Two methods were used to synthesize these hybrid molecules. The first method involves the preparation of 1-ethynyl-4-O-methylsinomenine and a sequence of cross-coupling reactions with benzoic acid chlorides and cyclocondensation with amidines. The second method is based on palladium-catalyzed carbonylation–cross coupling of 1-iodo-4-O-methylsinomenine with phenylacetylene in the presence of
Mo(CO)6 as a source of CO in MeCN and subsequent cyclocondensation of alkynyl ketone with amidines. The carbonylation–crosscoupling reaction proceeded selectively in the presence of the PdCl2/(1-Ad)2PBn catalytic system.
Keywords
alkaloids; alkynes; amidines; pyrimidines; sinomenine; carbonylation–cross coupling.
Full Text:
PDF (Russian)

Supplementary File(s):
Supplementary information (3MB)
Latvian Institute of Organic Synthesis - Aizkraukles iela, 21, Riga, LV-1006, Latvia - hgs@osi.lv