Open Access
Subscription Access
GREEN SYNTHESIS OF NOVEL PHOSPHONATE DERIVATIVES USING ULTRASONIC IRRADIATION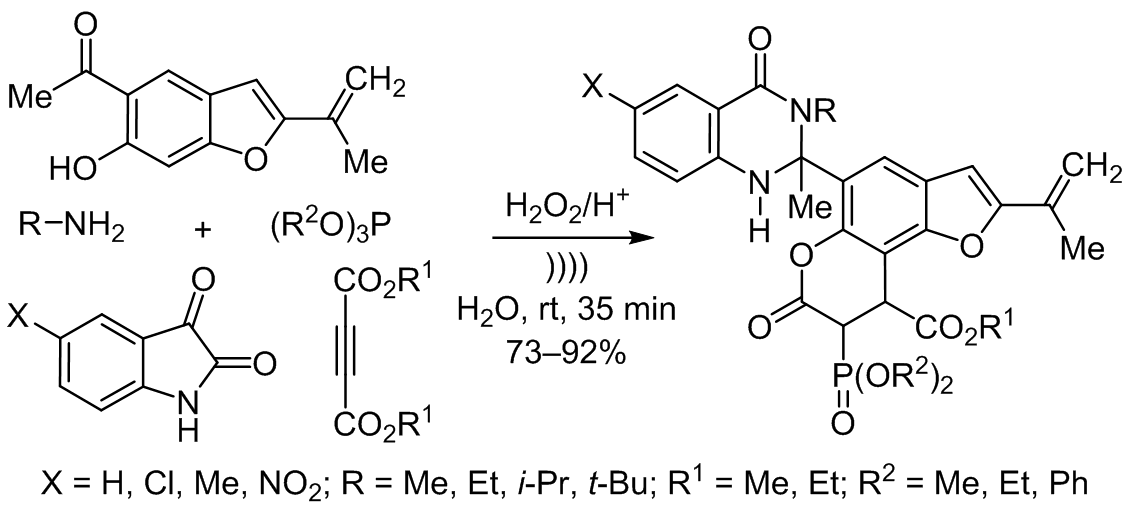 Abstract
A novel and efficient procedure for the generation of quinazolinone phosphonate derivatives employing the reaction of euparin, isatin or
its derivatives, primary amines, dialkyl acetylenedicarboxylates, trimethyl phosphite or triphenyl phosphite, and acidic solution of hydrogen peroxide in aqueous media at ambient temperature under ultrasonic irradiation was developed. Without ultrasonic irradiation, the reaction does not proceed and agitation of the reaction mixture is difficult. Some advantages of this procedure are: short time of reaction, high yields of products, easy isolation of products.
Keywords
euparin; isatin; primary amines; multicomponent reaction; ultrasonic irradiation.
Full Text:
PDF
Supplementary File(s):
supplementary info (3MB)
Latvian Institute of Organic Synthesis - Aizkraukles iela, 21, Riga, LV-1006, Latvia - hgs@osi.lv